Become an RMP Master
Learn the methodology with the widest application
in business and individual work
Do you want to use the Reiss Motivation Profile® with your clients and become a Reiss Profile® Master? Join the RMP Master certification – training which allows you to use the Reiss Motivation Profile® methodology in your professional practice.
About certification

During the certification process, you will get to know the RMP tool in depth, learn the foundations, how to interpret RMP profiles and acquire practical knowledge about its use.
Certification is completed through an exam on the fourth day (in the onsite programme version) or on the fifth day (in the online version). Once you pass, you will become a Reiss Profile® Master, which will allow you to use the tool independently in your professional practice.
Once the certification is completed you can develop further as an RMP Master taking part in:

RMP Business Master Certification provides knowledge of the use of RMP in business including: how to implement RMP in organizations, how to build development processes based on an individual approach and how to work with the tool at various levels of the organization. Certification is being carried out online during 2 days (4 modules)
RSMP Master Certification (Reiss School Motivation Profile) especially for career counselors, psychologists and professionals working with youth. It is focused on additional skills to work with the tool with this specific target group.
How will you benefit
from the RMP Master certification?
You will obtain an RMP Master certificate,
which will allow you to use the methodology independently.
You will gain access to a knowledge base
about intrinsic motivation.
You will enrich your skills and tools
with a specialist psychometric tool.
You will acquire new skills
that allow you to work with people in a more professional way.
You will get to know fantastic people.
Conditions for participation
The certification is not for everyone…

Your predispositions for appropriate tool application need to be verified in order to be qualified for the RMP Master certification. Applications are considered on a first-come-first-served basis.

Interns and junior-level staff
will probably not be able to use the knowledge at that stage of their careers,
but are welcome in a few years!
You need to meet the following conditions

to participate in the certification:

you are over 18
you have a higher education degree (MA, BA or Eng.),
you work in one of three roles: as a manager, in HR or as a trainer/coach,
you have a minimum of 5 years of professional experience.
What does the process look like?

The RMP Master certification consists of 4 stages:
1
Preparation for certification
Before the certification, you take your RMP motivation profile, which is individually discussed with you. This is how you can get to know the tool personally.
No earlier than 2 weeks before the certification, you will receive materials to familiarise yourself with and learn. You will receive Professor Steven Reiss's book "What motivates you?", as well as additional materials about the 16 motivators.
2
Three-day (onsite version)
or four-day (online version) workshop
80% of the workshops are practical exercises. We want every participant to leave equipped with practical skills, learn not only the basis of the tool, but also use it in practice. This is why on the second day, a guest is invited and their RMP profile is discussed by the group. On the third day, every participant can conduct an RMP feedback session.
Workshops content:
1
The theory of Professor Steven Reiss' 16 motivators, scientific research, theoretical basis of the methodology, positive psychology;
2
16 motivators (needs): analysis, examples, application;
3
Practical use of the Reiss Motivation Profile® (a case study, analysis of RMP profiles of individuals, couples and teams);
4
Self-hugging and "blind spots";
5
Profiling specific people, such as coaches, salespersons, managers;
6
How to discuss RMP profiles (feedback session);
7
Practical use of the Reiss Motivation Profile® with business and individual clients;
8
Introduction to the online platform, a portal for Reiss Motivation Profile® Masters.
3
Practical element (discussing RMP profiles)
After the workshops, you will receive 2 RMP motivation profiles which will be available at your RMP account. You will conduct motivation profiling of two people that you choose. This can be people from your surroundings, from work or clients whom you would like to show your skills. The objective is to gather practical experience during the discussion of profiles and preparation for the exam.
4
Exam to become an RMP Master
The exam consists of three parts:
knowledge test, profile analysis and a presentation.
The first two parts take place before the last day of the certification, at a time selected by the participant. You need to know the RMP tool in detail and be able to discuss RMP profiles.
The presentation takes place on the last day of certification, a minimum 3 weeks after the certification workshops. This part is also practical and the objective is to put all your RMP knowledge together.
After the certification you will receive:

Access to the RMP
online platform.
Auxiliary materials
to work with the RMP tool.
Master Academy
Substantive post-training support.
A signed contract
stipulating the conditions of cooperation.
People engaged
in certification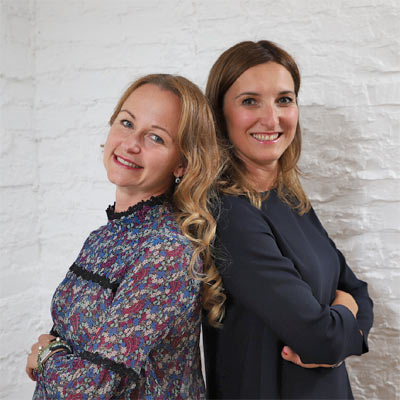 Kasia Janas & Ewa Jochheim
Together, they brought the RMP tool to Poland. They run Instytut Durkalskiego, conduct development projects and devise new solutions. hey have the broad experience with the tool and are practitioners and trainers. They not only deal with RMP every day, but also know how to teach it. They will introduce you to the ins and outs of RMP profiling and teach how to use the tool.
Małgosia Burkat
Reiss Profile® Master, trainer, business practitioner. On an everyday basis, she works with individual and business clients. She creates and runs development programs using the unique knowledge of RMP. In the certification process, she supports participants in exercises and examination tasks and prepares them for independent practice.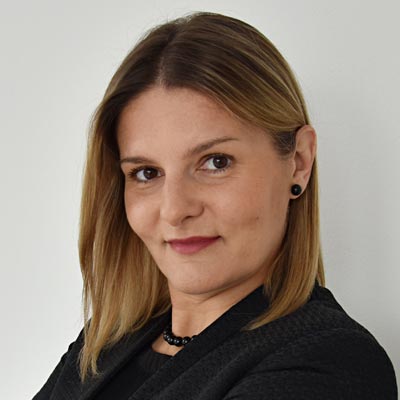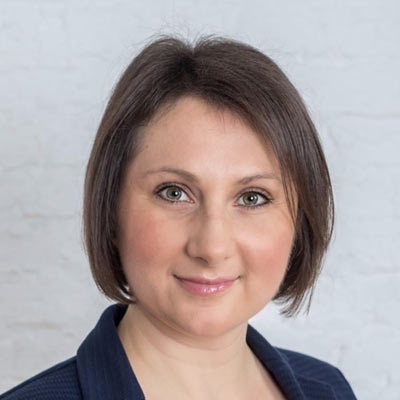 Monika Goszczyńska
She is responsible for organisation and administration at the Institute and is responsible for RMP certification. After certification, she will show you the RMP online portal. She is the person of first and last contact.
At all:
We invite many people, who will work with you and give you feedback. On the second and third day, you will learn about RMP using real profiles and drawing conclusions. These people will verify whether your analyses are correct, valid and assess how you cooperated.
Cost of certification

One time investment:
6,900 PLN net + 23% VAT

The price includes the package of materials and RPM profiles
of a total value exceeding 2,300PLN.

Your RMP individual motivation profile before certification and a feedback session.
2 RMP motivation profiles to be used at the third stage of certification
Training materials – in an online or printed version
One copy of the book "What motivates you?" by Professor Steven Reiss (in Polish)
Materials to be used with clients:
3 handbooks "Management by Individualisation"
Copy of the book
"Chcieć, móc, potrafić. Dlaczego ludzie nie robią tego, co powinni?" (in Polish)
Refreshments and lunch (onsite version)
Master Academy – Substantive support after certification
Dates for 2023

In order to apply for the certification:

1
Choose a suitable date.
2
Send it to
3
We will confirm your participation within 48 hours.
You will receive a pro-forma invoice, to be paid 2 weeks before the date of the certification.
4
You will receive a link
to do your own RMP motivation profile.
5
You will receive materials
to read before the certification workshops.
Testimonies